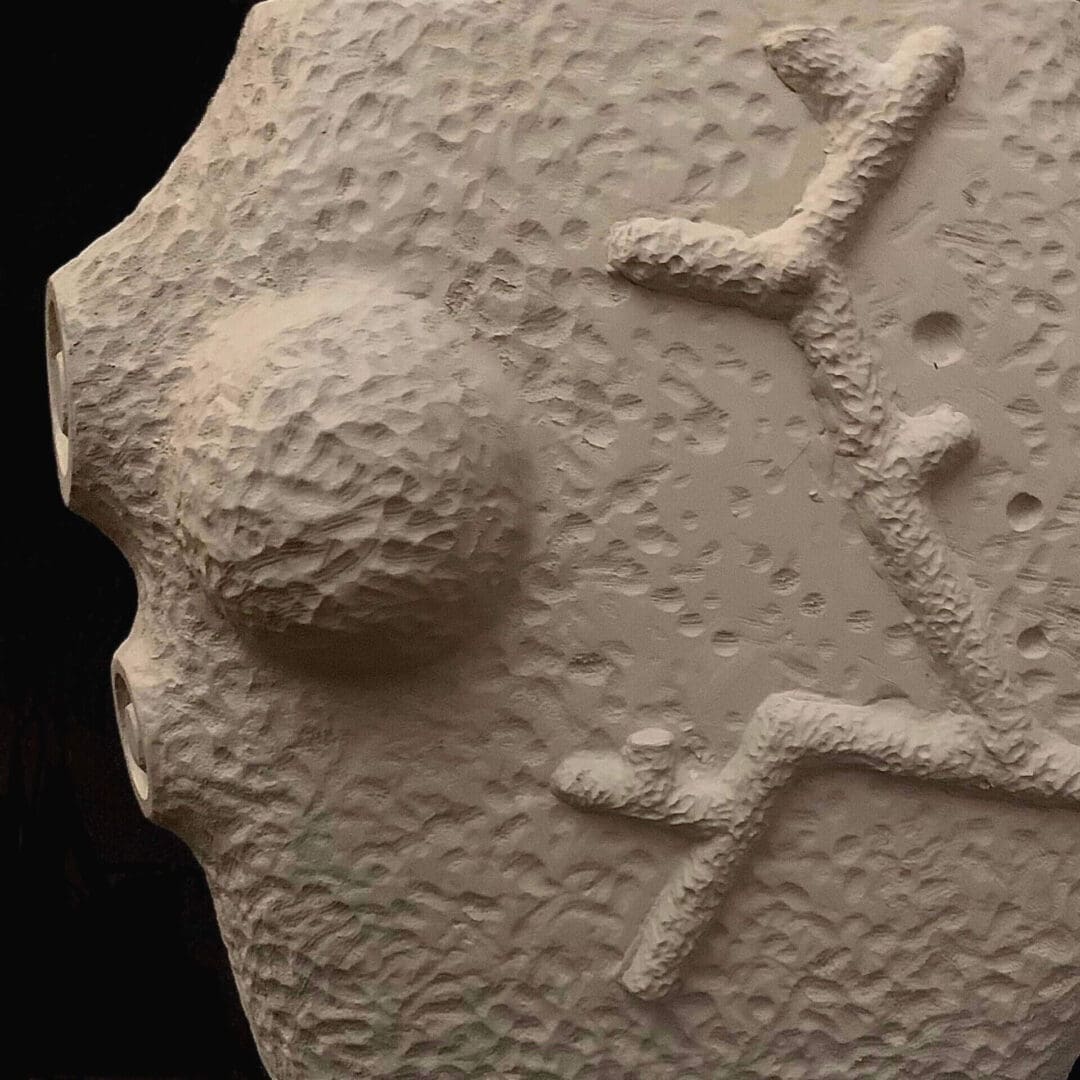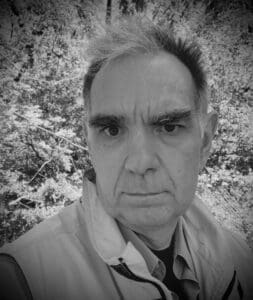 In my work the boundaries of art and design are porous – creating functional objects, sculptures and drawings – in part inspired by cultural history and natural phenomena. My language and narrative is personal yet universal, filled with contrast, contradiction, mystery and movement, working backwards and forwards, sometimes slyly mischievous other times with serious intent. I create my work as an independent artist as well as for commissions for commercial and private clients.
Rock-n-Thoreau is an example of current ongoing independent work. While under development and supporting my vision, long-term patrons commissioned the project. Turning line into form with a branch-like motif is a recurring theme – a decorative ethereal mapping – an interchange marking the fusion of experience and thingness.
Over the years, I've completed a wide variety of commissions, from oversized cast bronze doors – to heavy cast stone benches. For some commissions, I make totally new work and for other projects revisit existing forms that I had created in a different time. Other commissioned projects are shared vision based on my earlier works.
My recent commissions include work on projects created for Peter Marino Architect. These completed commissions include: Long Strider, a cast aluminum bench for La Samaritaine in Paris and My Eames Is True, cast bronze chairs for Louis Vuitton showrooms. One of my most publicized commission is Five, a cast aluminum oval bench designed and reproduced multiple times for various Dior showrooms located in cities around the world.
Clodagh Design presented me with my first major commission in 1991 – to create a double pair of oversized carved glass doors with cast bronze handles for the Dentsu Corporation. In the following years, Clodagh and I developed a close working relationship that has continued to present. Recent projects include: Lounging Bear, cast stone sculpture for The Avery Condos of San Fransisco and Urban Dogs, cast stone benches, for Abington House lobby, New York City.
My notions of integrating art with design first started with creating objects for Rick Kaufmann, founder and owner of the former avant-garde Art et Industrie gallery, New York City 1981. At the time there were only a few galleries in America actively exhibiting and promoting functional art – now the genre has become nearly mainstream. From 1980-83, as Main & Main in a three year joint venture, Laura Drake and I created a body of work including QueenAnne QueenAnne and the MoonDog lamp for exhibition at the gallery.
In my years showing at Art et Industrie, my solo work expanded, involving ever more drawing and carving – I eventually found casting my created forms in metal or stone to be the most rewarding way of expression. While Art et Industrie had bouts of openings and closings, I continued to show my work in each of its reincarnations until the final closing in 1998. From 2006-2016 Magen H Gallery represented a few of the Art et Industrie artists and designers of which I was one and included us along with its own collection.
Now going on four decades, I've been challenging the boundaries between art and design. Considered art before furniture, my objects are sculptures in a form that accommodates the human body, but distinctly declare form before function. My work has been featured in exhibitions at museums and galleries around the world and is in the permanent collections of the Metropolitan Museum of Art, Brooklyn Museum of Art, Cranbrook Academy of Art Museum, Denver Art Museum, Museum of Fine Arts Houston, Virginia Museum of Fine Arts, and Racine Art Museum. I received my MFA in Design at the Cranbrook Academy of Art 1978.
Creativity has been with me for as long as I can remember, providing solace, entertainment and a way to make a living. It is a way to process and render observation, sensation and imagination.